Latest Log
Related Links
2007-05-01
Sun
The spot in active area 953 was still visible. Today there appeared to be three spots in total, one large and two much smaller ones, all sharing a common penumbra.
Using a pair of eclipse shades I could also see that the spot was visible to the naked eye.
I took the following photograph of my view of area 953 with my Canon EOS 400D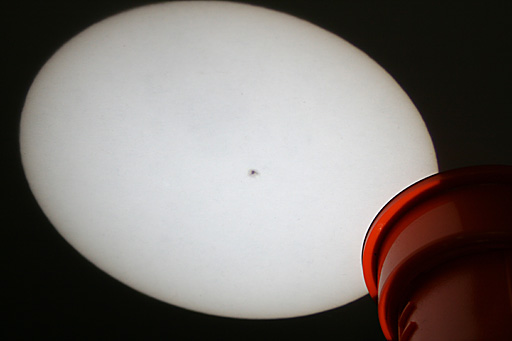 Active area 954 was still visible but, unlike yesterday I could only see a single small spot.